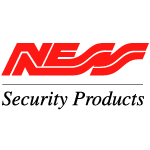 AREASAREAS
We service all areas of Melbourne
​
​
​
Richmond
The inner-city suburb of Richmond is located east of Melbourne's city centre, between East Melbourne and Hawthorn and across the Yarra River from South Yarra.
When it comes to shopping and eating, Richmond offers a vast collection of restaurants, hotels, pubs, cafes, bargain retail outlets and two large under cover shopping malls.
The section of Victoria Street between Hoddle Street and east of Church Street is often referred to as "Little Saigon" and is at the heart of Melbourne's Vietnamese community. This market-type shopping strip offers a vibrant array of fresh Asian food and dining experiences.
Extending along almost the entire 2 kilometre length of Bridge Street is the hub of Richmond's dining and retail centre. Mixed in between landmarks such as the striking structure of the Richmond Town Hall and several historic hotels are a multitude of eateries, bargain clothing stores, factory outlets and the Richmond Plaza Shopping Centre.
​
Hawthorn
Hawthorn is a suburb populated by professionals, and includes Premier Ted Baillieu among its residents. It also has a number of the state's best-performing schools.
Woodards director Rodney Morley says surveys have shown that Hawthorn has the highest concentration of top IQs in Melbourne.
The area is close to the Kooyong Lawn Tennis Club and within the catchment area for Melbourne's best public schools and close to exclusive private schools.
​
Moonee Ponds
Moonee Ponds is a well-established inner north-western suburb of Melbourne, surrounded by the neighbouring suburbs of Brunswick, Essendon and Ascot Vale.
Originally a semi-rural district, Moonee Ponds began developing into a populous suburb during the late 1800s, with a large collection of historic buildings remaining today as a legacy of its past. Examples of this include the Anglican Church which was opened in 1859 and the former town hall complex (now the Clocktower Centre) which was originally built in 1880, both of which are located close to the junction of Mt Alexander Road and Pascoe Vale Road.
​
Northcote
The area now known as Northcote is on the traditional lands of the Wurundjeri people.
Multicultural Northcote is 7 km north-east of Melbourne's Central Business District and at the 2011 Census had a population of 22,920. Cafes abound on High Street alongside interesting boutiques, restaurants and venues.
Northcote hosts arts events and neighbourhood festivals throughout the year and has a strong local music scene. Bikes are very popular in Northcote and the suburb is well serviced by public transport. Northcote also has a higher proportion of gay and lesbian people compared with the rest of the City.
​
Pharan/Windosr
When it comes to cool and urbane Melbourne addresses, there are few, if any, suburbs that top the appeal of Prahran.
Bordered to its north and east by the ever-so-establishment suburbs of Toorak, South Yarra and Armadale, and on its south by the more edgy St Kilda and St Kilda East locales, Prahran delivers an attractive mix of the contemporary and the customary.
No better is this illustrated than in its shopping strips. Chapel Street is famous across Australia for its great shopping. It's the perfect antidote for those sick of the uniformity of the ubiquitous mall – it's left field rather than Westfield. Those looking for something different head towards the Prahran end of Chapel street; it's noisy, eclectic and in-your-face.
.
​
​
Malvern
Malvern East is a suburb of Melbourne, Victoria, Australia, 12 km south-east of Melbourne's Central Business District, located within the City of Stonnington local government area. Malvern East recorded a population of 21,707 at the 2016 Census.
Malvern East is bounded to the north by Wattletree Road and Gardiners Creek, to the east by Warrigal Road, to the south by the Princes Highway (Dandenong Road) and to the west by Tooronga Road.
It is most famous for the Chadstone Shopping Centre, the largest shopping centre in the southern hemisphere, and the largest by total lettable space under one roof.
​
Essendon
Moonee Valley's largest and generally most affluent suburb, Essendon spans a sizeable area bordering Brunswick West and Pascoe Vale South to the east, Moonee Ponds to the south, Niddrie to the west, and Strathmore to the north. With its combination of quality housing, excellent recreational facilities, leading education institutions, public transport and array of shopping options, Essendon is the preferred choice for many families and is only 7-10 kilometres from the CBD. Architecturally, the area's development spans nearly a century from the fine Victorian and Federation homes around Essendon Station / Windy Hill, the classic Californian Bungalows around the Mar Lodge vicinity, through to the 50s and 60s brick-veneers nearer Hoffmans Road. Although exhibiting a vast difference in styles, most Essendon homes have one thing in common – generous land components. Not an exact rule, but the family-friendly streetscapes of Essendon usually contain far bigger blocks than their Moonee Ponds or Ascot Vale counterparts
​
St Kilda
The inner seaside suburb, with its sweeping esplanade, always has been something of a playground, in one form or other. A place for Melbourne's elite during its earliest days, St Kilda – named after a schooner – became a precinct synonymous with fun and leisure for Melburnians in the early 1900s, with the iconic Luna Park, Palais Theatre and St Kilda Baths among the few surviving entertainments.
Known for its bohemianism during the 1960s, its music scene, as well as its less-savoury side (including prostitution, drugs and crime) – traits mythologised in popular culture – the area went through a period of gentrification during the 1990s. The grit and grunge of its streets, like Fitzroy and Acland, may have largely gone but the place still has attitude. And cool.
​
Toorak
Toorak is considered to be one Melbourne's most prestigious suburbs, known for its opulence and the mansions that are imminent behind the wide tree-lined streets. Home of the sophisticated, Toorak Village, which offers high-end fashion boutiques, restaurants, beauty salons and outdoor cafes.

Boasting some of the most prominent private schools in Melbourne, Toorak is the perfect suburb for young families and people seeking a more relaxed and refined reality. Positioned close to the CBD, public transport and leafy parks, this suburb provides elegant, private and peaceful living, whilst still being close to all the action.
​
Cantebury
Think Toorak, without quite the same hustle and bustle. That's the level of exclusiveness and wealth of Canterbury, nestled among Melbourne's eastern leafy glades, some 11 kilometres from town. It well may be that the rustling you hear walking along the oak-lined groves with their stately multi-million dollar homes –particularly the suburb's golden mile, between Mont Albert and Balwyn roads – is just as likely to be the sound of old money as it is the leaves. Its top houses can fetch upwards of $7 million.
Settled by gentleman farmers and property owners, Canterbury has always attracted the rich, fabulous and famous, among them State premiers, captains of industry, scientists and entertainers (Kylie Minogue grew up here). But it's not just the beautiful homes – both a mix of traditional architecture and contemporary designs – that continue to hold huge appeal for those fortunate enough to live here. It is the green swathes of its parks and gardens, its bike trails and boutique cafes and shopping, Maling Road offering the best of them, as well as some of Victoria's best government and independent schools, including Strathcona, Fintona and Canterbury Girls Secondary College as well as Camberwell Grammar and Camberwell High.